Financing Options
Bicom Systems offers five financing options for the U.S. market.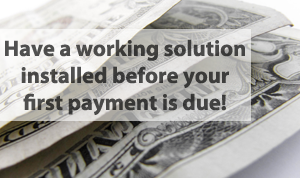 1. Defer your payment until the Fall!
With this option you'll have your solution installed and working before you ever have to make a payment. No down payment is required. Let us provide you with service now, and then this Fall you'll begin making fixed monthly payments.
2. Pay off your purchase in 12 months!
This option divides your purchase into 13 payments over the span of a year. Divide the total cost of your product into 12 and that will be your monthly payment. Interest is the equivalent of one extra payment - an incredibly low rate! You'll need to pay two payments the first month then have the rest of the year to pay back the remaining 11 payments. This offers you a much lower interest rate than a credit card and fixed payments that are spread out over time.
3. Enjoy interest-free payments!
Our next option gives you up to 39 months completely interest free! Simply divide your total purchase cost by the number of months in your term (choose from 12 to 39 months) to figure your monthly payment. Additionally, take advantage of the Fair Market Value purchase options if you desire. Don't miss this interest-free opportunity!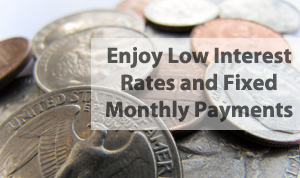 Take advantage of these opportunities today! Browse through our Products or check out our popular PBXware in the Business PBX, Multi-Tenant PBX, and Call Center PBX editions.
Should you require finance for other markets than the United States, please contact your Account Manger.
Terms & Conditions
1. All applications are subject to Credit Approval
2. All applications include a $95 fee.
3. The End User must have been in business for a minimum of two years.
4. All payments are subject to applicable tax.
5. Only for option three: Minimum transaction $3000, maximum transaction $20,000, FMV purchase option only, two payments due in advance, lease term is 12-39 months; soft cost not to exceed 30%.